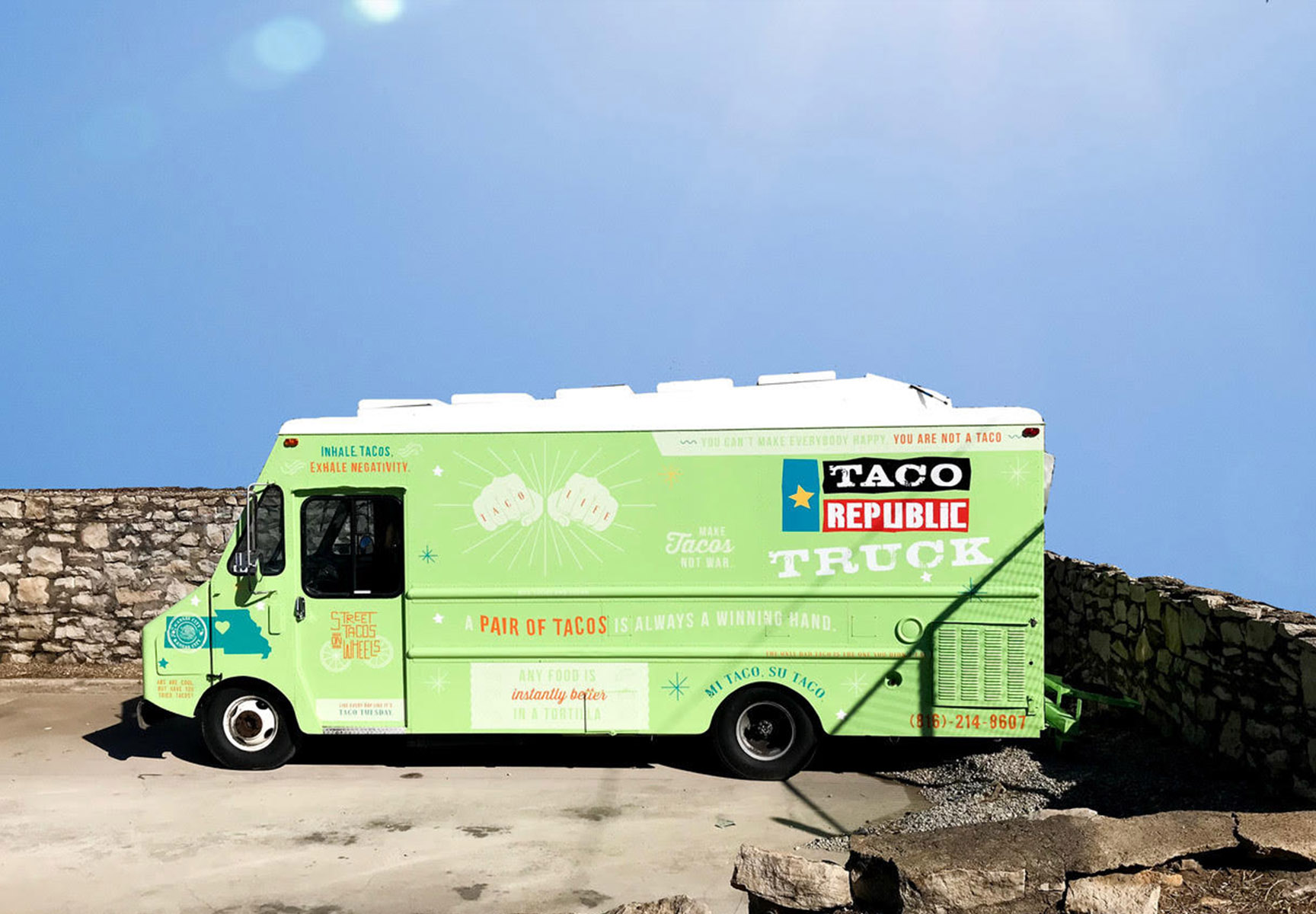 The Taco Republic Truck is a fully-functioning catering and mobile restaurant. Our truck serves select menu items from our restaurant, Taco Republic, located at 500 County Line Rd, across from the original Joe's Kansas City BBQ. The taco truck menu items include street tacos, fresh salsa, guacamole and queso served with fresh tortilla chips and much more. We also offer a variety of Mexican drinks including Jarritos and Coca-Cola, as well as margaritas and beers.
The Taco Republic Truck slings tacos for events, weekly lunch stops, street vending and private parties.
Book the Truck
Questions? Give us a ring at 913-313-8999!
500 County Line Rd
Kansas City KS 66103
913-262-8226